If you are unable to adopt a horse of your own, donations can be made in leu of adoptions. All donations to SSARI are tax deductible and go directly to providing veterinarian services, farrier care, providing feed and shelter to rescued horses, and allows for more horses to be rescued. We rely on donations to keep our adoption and owner surrender fees low, which in turn allows for the rehoming of more horses resulting in more animals saved! All donations, whether monetary or off our online wish list, are fully tax deductible and receipts will be provided.

SSARI relies on tax deductible donations and gifts for our daily operations. Please consider a donation no matter how small, all donations make a difference! By offering your support you are helping with veterinarian expenses, farrier care, rescuing horses, and the rehabilitation process leading to adoption. With your continued support we can continue to make a difference in the lives of horses in need that would ultimately meet a horrific fate.
If you wish to pay by Check, here is our address:
3662 Dally Rd. Covington, GA 30014
State of Georgia. Tax I.D. # 86-2725367
PayPal
We rely solely on the financial support of our supporters to keep the rescue functioning. Every donation no matter what amount ensures we will be able to continue making a difference in the lives of neglected or abandoned horses. PayPal gives the option of donating a one-time payment, or setting up a monthly donation with PayPal or a Credit Card.
Amazon Wishlist
We have decided to create a wish list on Amazon to help offset the daily cost of operating the rescue. The list provides a way for you to donate and know exactly where and how your donation is used. The items on the list are used to help provide not only essential care for the horses but also necessary preventative care as well. All items reduce the financial strain of maintenance care of the horses at the rescue.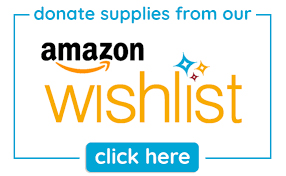 Chewy Wish List
As a rescue we encounter needs on a day-to-day basis that ultimately depends on the animals we take in. We have created a wish list on Amazon and Chewy that contain some of the items we use during the daily care of the animals. These lists allow a supporter to donate specific items needed and helps to keep the daily cost of operation lower. Every contribution off the list helps maintain a high level of care for the animals here at the rescue and is greatly appreciated!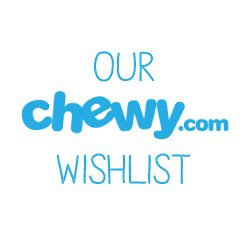 Amazon Smile
Amazon smile was started by Amazon and provides a way for individuals to donate to nonprofits without costing anything out of pocket. Amazon will donate a percentage of your purchase to SSARI. You simply must log in at Amazon Smile using your current amazon login information and select Southern Star Animal Rescue, Inc as your benefactor. There are no fees associated with using the smile program and the donations automatically are paid to the rescue.